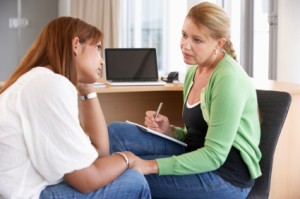 The purpose of an inpatient addiction treatment facility is to put an addicted person into a protected environment where they cannot access the substance they are addicted to. A recovering addict will live on-site in the rehabilitation center to undergo treatment. This allows the individual to focus completely on their recovery in a safe, supervised environment with the help of mental health and medical professionals. The program's length, methods and resources all have a bearing on how successful the inpatient rehabilitation is.
Statistics indicate that the inpatient residential model of rehabilitation is the most successful treatment for addiction available, and most private rehab centers are similar. The detoxification process comes first for substance abusers to restore the individuals body back to a healthy state. Often the person's body will be so reliant on the substance that withdrawal symptoms may come with severe health risks. Licensed inpatient rehabs should have a medical professional available to monitor the individual, or be able to refer them to a medical facility for the duration of their detoxification process.
The substance abuse treatment program that follows is typically focused on the psychological problems that influence the person's addictive behavior. Programs vary depending on the philosophies of the particular rehab, but the standard inpatient rehab will incorporate counseling, group activities, therapeutic activities and life coaching. The program will often be tailored to the patient's needs and will include material that addresses the person's individual biochemical and psychological problems.
Residential rehabs can vary in their approach to recovery through the institution's philosophies. For a recovering addict who is interested in organic living, natural remedy inpatient programs are available. Religious inpatient programs are common and combine the benefits of a spiritual lifestyle with the psychological foundations of recovery. There are also programs designed specifically for certain age and gender groups, as well as income brackets and lifestyles.